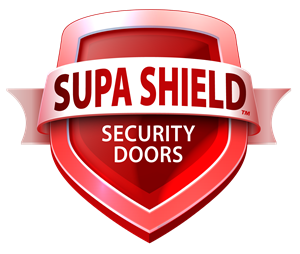 Secure Your Home with Supa Shield™ Security Screens
Our revolutionary Supa Shield™ is a real step up in the world of security screens. Crafted from rugged .316 marine-grade stainless steel woven mesh, Supa Shield™ delivers exceptional strength, enduring durability, and a sleek look, all at a competitive price.
Proudly assembled in QLD, we're proud to introduce our one-of-a-kind 'Hook-Clamp' system. This ingenious design secures the mesh within the frame, making it a real challenge to remove – a critical feature when a quick-fingered thief is trying to make a fast getaway.
No Middlemen, Just High-Quality Security Doors & Screens
Here at K&B, we uphold the highest standards of quality. We don't take shortcuts, ensuring you receive nothing but the best.
Direct from Manufacturer
By dealing directly with us, the manufacturers, you skip any middlemen, licensing, or franchise fees.
Certified to AS 5039 Standards for Ultimate Security
Our Supa Shield™ system offers more than just superior protection. It features a rubber insulation lining to keep corrosion at bay, and ticks all the boxes for the AS 5039 standard, giving you peace of mind when it comes to safety.
Our doors can come fitted with triple locks, a feature necessary to meet the AS 5039 standard. Choose the option that best fits your needs!
We're proudly serving folks in Brisbane, Gold Coast, Ipswich, Sunshine Coast, and Toowoomba.
Check Out Our Security Screen Installations
Have a squiz at our photo gallery or pop over to our Facebook page to see our recent handiwork and read what our happy customers have to say about us right here.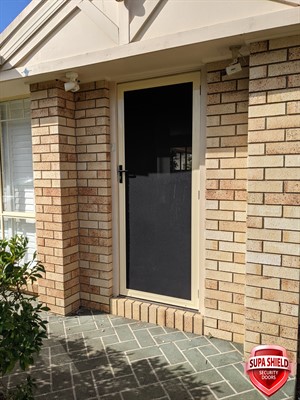 Ready to secure your home with Supa Shield? Contact us today to get started!  
Talk to one of our friendly consultants