Summer is almost here in Australia. For some of us, that means this...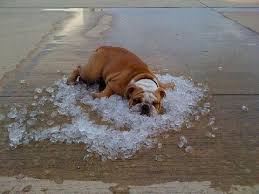 Or this...
For the majority however, summer means FLIES. Everywhere. In your house, in your car... even on your face. :O
Every year, K&B receives an influx of insect screen and Supa Shield Security Doors orders in the lead up to Christmas from customers who have been overcome by the numerous insects that infiltrate our lives during the warmer months in Queensland, particularly the airborne variety. This message is to remind you not to leave it until the last minute! Nothing is worse than being beaten to the ham by a horde of hungry flies, and spending the 25th and 26th swatting in vain, much to the amusement of your family and friends. 
Remember, K&B can screen ANY area (see Patio Screened Enclosures). 
Take pre-emptive action this Summer and make your house a sanctuary, as opposed to an all-inclusive wildlife reserve.