Are Your Shutters Made in Australia?

There are a few plantation shutter companies implying their window shutters are made in Australia, but are they telling the truth, and how can you know for sure? 
The true mark of Aussie authenticity is the Australian Made logo (pictured below). Anyone can say their product is Australian made, but if they can't show you the logo, it means they haven't gone through the required third-party accrediation system to gain certification. 
Infinity Shutters™ by K&B are Australian Made. 
How Can You Check Aussie Made Status?
Your first port of call should be https://www.australianmade.com.au/ where you can search by product name and company, but there are also a few questions you can ask a sales representative to guarantee you're not being sold a foreign made, imported product. 
1. Can I visit the factory where your shutters are manufactured? 
K&Bs' local shutter factory where we manufacture our custom made Infinity Shutters™, AllviewiQ PVC Shutters and aluminium louvres is located in Kingston, Brisbane. Customers are welcome to visit, but we ask that you call our head office on 3200 9152 beforehand so we can ensure someone is on hand to show you around.
2. Has your company been around longer than the warranty period offered?
K&B has been in operation since 1998. 
3. Are the stiles, blades AND rails reinforced with aluminium inserts?
Infinity Shutters™ is the only product on the market that has reinforced rail as well as reinforced stiles and blades to provide extra strength.
4. Is your company a member of the Blind Manufacturers Association of Australia (BMMA)?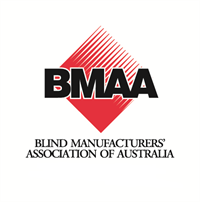 BMAA logo
 We've been a member of the BMAA since 2017. 
5. You say your window shutters are Australian made... can you show me the Australian Made logo to prove it?
If they can't show you the logo, tell 'em they're having a laugh!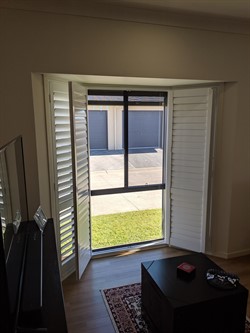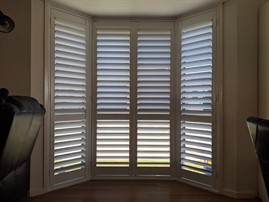 Hinged bay window Infinity Shutters™ in a lounge toom. 
Get your free measure and quote today. 
Buy Australian. Buy Infinity Shutters
™

by K&B.